Private Investigator Intern "CC" Course
Want to become a P.I? Here's the first step!
Pursuant to Florida State Statute 493, individuals interested in becoming a Private Investigator in Florida must successfully pass a State of Florida required 40 hour course prior to applying for a Private Investigator Intern license (known as a class "CC" license). Investigative Tactics' founder, David Rich, was a lead instructor for the PI Intern Course offered in Naples at the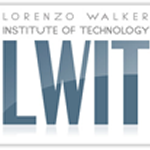 Lorenzo Walker Institute of Technology (now Lorenzo Walker Technical College)
Once successfully completing this course, individuals may then apply for their CC license, and upon receipt, may begin the required 2-year internship. This course is normally offered twice a year; please visit LWTC's website at www.lwtc.edu for the current schedule and costs.